Providing Solutions for the Business of Sports Medicine
TCGA is a strategic and project management firm laser-focused on the business of Athletic Training & Sports Medicine. Our Associates are subject matter experts in athletic training, sports medicine and related areas of business. Our clients include AT national, district and state organizations, AT healthcare providers and their employers in all areas of AT business. TCGA's value comes in:
Guide strategic & business planning
Executive consulting in business development & operations
Honest feedback to benefit business success
Why TCGA?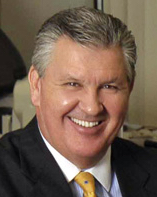 The Clark Group Associates is AT-owned and operated Clark Simpson. Clark is a Senior Executive with proven expertise in developing and implementing business strategies, customer-focused service, entrepreneurial growth strategies, and cost containment. Developed results-oriented leadership and operations teams to achieve excellent P&L performance and provide outstanding customer service.
Professional Experience: Founder of Business of Athletic Training (BoAT) Academy®; NATA National Manager of Strategic Business Development; COO of Midwest Healthstrategies; Vice President of Community Health Network; President, co-Founder of ProCare Rehabilitation Services; developed and directed Riverview Health Sports Medicine;
Honors: IATA Hall of Fame; IATA & GLATA President's Excellence Award; NATA Most Distinguished AT Award; NATA Outstanding Service Award; IATA Clinical/Professional Athletic Trainer of the Year; Distinguished Entrepreneur of the Year, Falls School of Business, Anderson University
Clark has and continues to serve numerous professional and community Boards and committees.