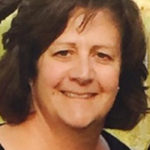 Susan M. Durbin
Community Hospital Anderson
I have been associated with Clark Simpson for over 25 years both as an employee and business partner. Clark, without a doubt, possesses a natural "vision" for business development and operations. His "eye" for business opportunities, ability to set successful goals, ability to implement strategic and efficient operations and his sincere caring for all those he works with is a "home run" combination that would serve any business or entrepreneur to the highest level.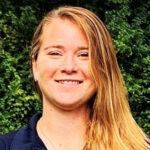 Brandy Jewett
Jewett Sports and Occupational Health
As a young professional taking a giant leap into the world of business recently, Clark's direction, advice, and encouragement has been essential for me. The service he has provided for me and my business will be forever embedded in the foundation of my company and the service I provide to my clients, patients, and athletes. I am a novice in the world of business and while I find his knowledge and experience instrumental for my success, Clark has gone beyond just strategy and planning advice and has recognized the entrepreneurial spirit I had shining dimly and helped give it the spark it needed. He has provided me honest advice and constructive input to my ideas and provided encouragement to keep pursuing my ideas when "imposter syndrome" sets in. I simply cannot express how grateful I am for the support he has provided to me thus far.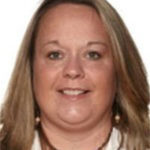 Brenna Ellis
The University of Texas at San Antonio
Clark has been a valuable asset to UTSA as we explored the option of third party billing. He is a proven expert who can evaluate all areas of a business and college sports medicine department. His work at UTSA was incredibly comprehensive and gave our sports medicine unit, athletic department, and university a clear picture of what can be expected from incorporating third party billing. He also discovered areas in which our department can implement better practices from a medical and business standpoint, thus affecting patient outcomes and overall quality of the product we offer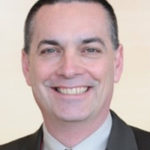 Paul Plummer
PXP Endurance, Former IATA & GLATA President
I have known Clark for over 15 years in several roles; both as a colleague in the profession of Athletic Training and as a friend.  Clark is not only an outstanding professional and leader, but is a quality individual with high standards.  I can always count on things being handled professionally and appropriately as he seeks out opportunities to improve his client's success, the athletic training profession as well as those individuals around him. His leadership is thoughtful, organized, and effective as he is able to listen to the issues at hand and lead to a suitable conclusion for all involved.  I have nothing but the highest regards for his Service, Professionalism and Collegial standards.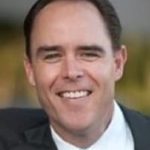 Christian Reed
Dissinger Reed
Over the last several years, Clark has been an invaluable asset to the Dissinger Reed team.  His knowledge and expertise within the clinical/provider setting has greatly helped manage and guide our clientele through some very complex sports medicine undertakings.   Without hesitation, I would encourage anyone to reach out and speak with Clark about his extensive products and services.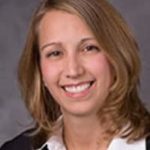 Jessica Lipsett
Purdue University
I had the pleasure of working with Clark for two years and he was a great asset to myself and Purdue University.  He was integral in the assessment and implementation of third party billing at the college level.  His high ethical standards and knowledge were essential in navigating this project.  Clark is continuously available for help and has walked with us step by step through our project……I highly recommend his service because of his character, friendliness, planning and problem solving. Even after completion of our project, Clark has been a great resource with further issues and questions.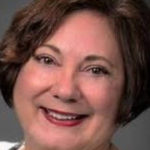 Cate Brennan
National Association of Pediatric Nurse Practitioners
As a both client and colleague of Clark's, I have found his work ethic, business acumen and strategic application of knowledge and experience exceptional. He enjoys working with many types of people and has a knack for teaching the finer points of business principles without being pedantic. While an experienced strategist, he also works hard to execute and ensure deliverables are met on time.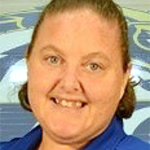 Andrea Harmon
University of New Haven
I was fortunate to have Clark come and assess the University of New Haven's Sports Medicine program. As with many small universities we were looking to gain some financial growth within our department. We were blown away with how in-depth Clark was in investigating our program. He met with many departments across campus and really learned the big picture of our university for our assessment. He was very creative and thorough in his recommendations to us. There were no hidden agendas or sales pitches, just honest and ethical ideas on ways we could advance and what it realistically would take to make changes.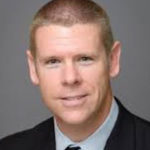 Scott Lawrance
Purdue University, Former IATA & GLATA President
As President of the Indiana Athletic Trainers' Association we made the decision to update our strategic plan.  We knew doing this would be a monumental task and that we would need help.  After talking with Clark I knew he was the right person to help lead us through this process.  Over the course of a weekend he was able to skillfully educate, lead, and facilitate our team in the crafting of a bold and far-reaching strategic plan.  Without his guidance, I'm confident our plan would have fallen far short of its intended mark.  I've worked with Clark on several projects over the years and have found him to be engaging, forthright, honest, and knowledgeable.  I think he not only has a keen business mind, but he also possesses the requisite people skills to help lead change.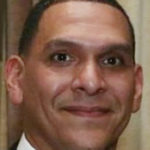 James E. Specker
American Massage Therapy Association
I have worked with Clark for 4 years. In his role as a consultant for AMTA he has provided invaluable coding and reimbursement advice, data analysis, editorial review, and insight on several projects he was charged with. Clark is dependable, has high integrity and is always responsive to any requests I have made of him. It is without pause that I would recommend him as a sound person and valuable business partner.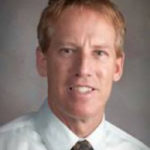 Dr. Scott Taylor
Physical Medicine & Rehabilitation of East Central Indiana
I have worked with Clark for several years. I have seen him manage multimillion dollars budgets thru three different corporations. He was able to help our venture turn the corner financially. He is trustworthy and a man with strong faith. He is able to develop effective marketing strategies and is very web savvy.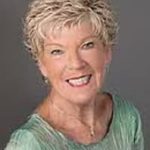 Marjorie J. Albohm
Ossur Academy
I've had the privilege of working with Clark over the course of many years on several different projects and initiatives. Clark is an excellent strategist with great vision. He can take big picture goals and design and implement specific strategies to accomplish them. He's extremely organized and focused and carries projects through to completion. Clark's background and years of experience enable him to bring unique and effective perspectives to projects. He has outstanding business acumen and is a trusted partner and project leader.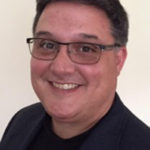 Jeff Clinger
Former National Director of Industrial Rehabilitation Services, Drayer Physical Therapy Institute
Clark Simpson is a proven leader in the Health Care Industry.  Clark has extensive experience owning/operating/managing across multiple healthcare platforms (Hospital Systems, Private Practice and Consultative).  Clark has been a winner in all areas and has accomplished these tasks while adhering to the highest levels of professional ethics.  Big or Small, Clark is the man to contact for an honest evaluation and response to your operational needs.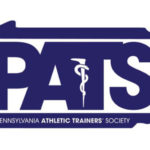 Pennsylvania Atheltics Trainers Society
PATS has had the pleasure of working with The Clark Group Associates over the past year on 2 very diverse projects; State Association Executive Director contracting and PA Third Party Reimbursement business assessment. TCGA demonstrates an ability to capture ideas and goals of our board, creating a streamlined approach to finding the outcomes desired. Additionally they have the acumen and vision to assemble a team under Clark Simpson's direction that are critical to the success of our states projects. Clark, as well as his associates, displayed the utmost professionalism, organization and a genuine passion for our success.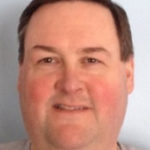 Rhett I. Keffer Sr.
Athletic Trainer System (ATS)
Over the past several years I have had the opportunity to work with Clark and have found him to be capable of managing large projects without losing site of the details that are important when performing accurate analysis, then providing effective results and recommendations.  His breadth of knowledge in our industry is well established and respected.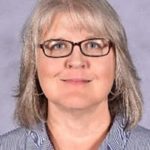 Sharon J. Weaver
Clemson University Athletic Department
The landscape of medical billing has changed drastically in the last 15 years, nowhere more so than in intercollegiate sports medicine.  As Administrator of Insurance / Medical Billing for the Clemson University Athletic Department, I have found Clark Simpson's vast knowledge and expertise an invaluable resource.  Not only is he able to evaluate our specific situations at Clemson with 500+ athletes, but he is also able to share current best practices in the industry from across conferences and across the country.  Clark's attention to detail and his prompt responses are certainly refreshing in a professional atmosphere where technology seems to delay clear communication, rather than expedite it. He totally lives up to his reputation and I would highly recommend his group to any school / department / Administrator.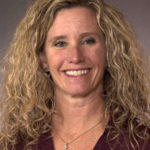 Julie Campbell
University of Denver
It's been a pleasure working with Clark on our sports medicine issues.  He came highly recommended by trusted colleagues in the area of third party billing for Division I Athletics.  During our work together, I found him to be trustworthy, impartial, and respectful of the culture of the institution while conducting a thorough business assessment.  His findings have helped to guide our process with a comprehensive and unbiased approach to a variety of issues to benefit the University.