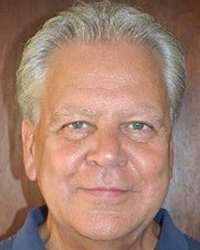 Credentials: BS
Title: Consultant
Company: NA
Expertise Areas:
Sports Medicine Software Analysis and Development; IT Systems Integration;
Bill was among the early developers in the fields of Sports Computing and Sports Medicine Computing.  He is a University of Notre Dame alum with extensive experience in the fields of Actuarial finance, Database publishing, and Sports computing.
Mr. Anzelc founded Anjon Systems in 1981, a company that focused on the design and development of a suite of applications for 19 clubs in the National Football League.  NFL applications included: Game Analysis for coaches' game planning, College Scouting and Pro Personnel for player evaluators, Injury Management for the athletic trainers, Season Ticketing for box office management, Nutrition Analysis for player nutrition education, and Contract Analysis for comparing proposed player contract values.
In 2006, Mr. Anzelc started NExTT Solutions to focus on computerized Sports Medicine applications beyond the NFL, NBA, and MLB.  In 2009 NExTT Solutions was acquired by Trustway Insurance of Atlanta, GA and in 2011 was subsequently acquired by Orchestrate HR of Dallas, Texas.
Mr. Anzelc brings extensive experience integrating computing technology with day-to-day operations at all levels of sports environments – for Professional, Collegiate, and High Schools settings. His background makes him a particularly effective asset for organizations wanting to evaluate how best to capitalize on their transition to a more technology-based operation.
---