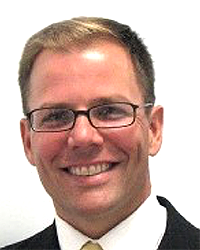 Credentials: PhD, ATC, LAT, CSCS, PRT-c®, EMT
Title: Owner
Company: Positional Release Therapy Institute
Expertise Areas:
Entrepreneurship in Sports Medicine; Navigating Third Party Reimbursement; Independent Practice Development and Management; Case-based analogical reasoning; Transfer of learning; Positional Release Therapy (PRT).
Timothy Speicher is an Athletic Trainer (AT), Strength and Conditioning Specialist (CSCS), Positional Release Therapist (PRT-c®) and Emergency Medical Technician (EMT). He completed his B.S. at Towson University, graduate training from Marshall University and doctoral degree in Adult Learning from the University of Connecticut, focusing on neurocognitive approaches to learning design and consulting for maximal return on investment. Dr. Speicher has provided consulting services for a wide variety of clients from the Yale Depression Clinic, Bay State Medical Center, Centers for Disease Control (CDC) and athletic training, physical therapy and nursing academic and clinical health care programs.
Dr. Speicher is founder and President of the Positional Release Therapy Institute, a company that provides PRT and physical medicine and rehabilitation for patients, and for clinicians; instruction, training and certification in PRT and is currently Affiliate Faculty for the Athletic Training Programs (DAT, MSAT) at the University of Idaho, where he teaches Neuroscience.  Previous professional work has been as an Associate Professor and Research Fellow in the DSc Health Sciences Program at Rocky Mountain University of Health Professions, teaching within the Advanced Athletic Training Master's Program at the University of Utah, serving at Weber State University as Assistant Professor and Director of Graduate Research as well as Clinical Coordinator. Dr. Speicher was also previously employed at Sacred Heart University in Fairfield, Connecticut where he served as Clinical Associate Professor and Director of the Human Movement and Sports Science Program for athletic training and exercise science as well as Associate Researcher and Director for the Life and Sport Analysis Clinic, a revenue-based biomechanical analysis laboratory and clinic serving the general and university populations, which Dr. Speicher founded and developed. Dr. Speicher also served as Program Director of the Athletic Training Program at the University of Maine at Presque Isle.
Dr. Speicher has provided service to his profession as a State President, Board of Director for the National Athletic Trainers' Association Research and Education Foundation and currently serves as a journal reviewer for the International Journal of Athletic Therapy and Training and the Athletic Training Education Journal. Dr. Speicher is also an Editorial Board Member for the Athletic Training Education Journal and reviewer for the Journal of Human Resource Development Review.
---