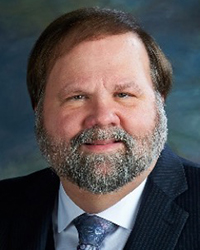 Credentials: LUTCF, MS, ATC, LAT
Title: Owner/President
Company: Rick A. Shaw Agency, LLC
Expertise Areas:
Governmental Affairs/State Legislation; Health System Business Development; State AT Association Management; Third Party Reimbursement Initiative
Rick has worked as an athletic trainer at the professional (baseball), collegiate, high school, clinical and hospital administration areas.  Rick started a full service sports medicine program in association with the hospital and an Indianapolis based orthopedic group at Terre Haute Regional Hospital, the first in the area.  He went from this position to be Assistant Administrator of Women's Hospital of Indianapolis, reporting directly to the hospital CEO.  Rick was responsible for all operational activities for hospital medical practices, eventually becoming responsible for operations of all the HCA hospital's Professional Services.  Rick is very proud of the accomplishment that patient satisfaction scores in his areas of responsibility ranked number two of over 400 HCA Healthcare facilities, and that diagnostic imaging was ranked number one in the entire company.
Rick is a consummate AT clinician, but his leadership and management skills are what have affected the athletic training profession at the state, regional and national levels.  As the President of the Indiana Athletic Trainers Association, Rick was instrumental in the legislative efforts to secure licensure and reimbursement opportunities in Indiana for athletic trainers.  He also has served as the President of the Great Lakes Athletic Trainers Association, where he championed the Student Senate and started the Student AT Quiz Bowl, which has spread to all 10 Districts and is a now a NATA national event.
Rick was asked to be Business Development Coordinator for Indiana in the NATA Third Party Reimbursement Pilot Project.  This Project has evolved in the Third Party Reimbursement Initiative run nationally by the NATA.  Rick has also served as Treasurer for the NATA Research and Education Foundation.  He continues to be active in his local community as a board member of the Plainfield Chamber of Commerce. He is currently an Agent/Owner with American Family Insurance with an agency in Plainfield, Indiana since 2004.
Rick brings over thirty years of leadership, strategic planning and management expertise to TCGA.
---