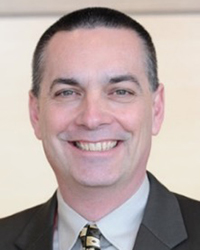 Credentials: MA, LAT, ATC
Title: Owner/President
Company: PXP Endurance
Expertise Areas:
Medical billing/coding; Governmental Affairs/State Legislation; Health System Business Development; Performance Enhancement Programs/Business; AT/Physician Clinical; State AT Association Management
Paul Plummer has extensive leadership and Athletic Training business experience in multiple settings. He is a Hall of Fame member in the Indiana Athletic Trainers Association as well as a Golden Pinnacle Award winner from the Great Lakes Athletic Trainers Association. Paul has served on the Board of Directors of the NATA Research and Education Foundation. With over 17 years' experience at the collegiate ranks as Head Athletic Trainer or Director of Athletic Training Services, Paul has developed academic curricula, been a paid consultant for developing curriculums, created revenue generating and reimbursement models for Athletic Training Services, and been a consultant in developing AT business models at the university level.
Paul's leadership and vision was integral in the Indiana Athletic Trainers' Association work with the insurance industry to move legislation through the Indiana General Assembly to secure Athletic Training Services Reimbursement. He has extensive experience working with a lobbyists, stake holders and association leadership to successfully pass legislation and advocate for Athletic Trainers. He has been President of two different State Associations for Athletic Trainers as well as served as President of the Great Lakes Athletic Trainers Association, demonstrating a passion to advance the AT profession and secure equal access for all Athletic Trainers.
Paul has experience in working in hospital based systems, successfully setting up billing and documentation systems for Athletic Training Services. He has managed an office of 7 physicians and 7 athletic trainers providing services and receiving payment for said services, while integrating these services with a group of over 60 outreach Athletic Trainers, Strength Coaches, Sports Psychologists and Sports Nutritionists.
As a faculty member and Academic Program Director, Paul has taught courses within several different CAATE Programs as well as a guest lectured at several others. He has helped to coordinate, manage and work several major sporting events including the NCAA Cross Country National Championships and Pre-Nationals Races from 2003-2008, the Big Ten Men's and Women's Basketball Tournaments, the Big Ten Football Championships, the NCAA Men's Basketball Midwest Regional Championships and both the Men's and Women's NCAA Basketball Final Four events over the last 6 years when they were held in Indianapolis, IN.
Paul owns his own business where he provides Athletic Training Services on a fee for service basis, coaches and trains endurance athletes, and provides sports specific training to improve performance and reduce injury risk. Through PXP Endurance many adults have successfully achieved goals they previously only dreamed possible. Paul is an upbeat positive energy guy that believes anything is possible.
---