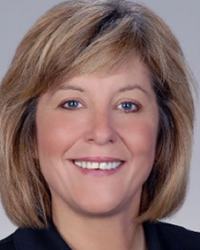 Credentials: EdD, ATC, LAT
Title: Owner
Company: Micki Cuppett, LLC
Expertise Areas:
ATP Operations/Development; Program Accreditation; Performance Enhancement Programs; Secondary Schools Clinical Operations;
Micki Cuppett has more than 30 years of experience as an athletic trainer, medical educator, and administrator.  She is a consultant in the areas of strategic planning, leadership, accreditation, AT education, medical simulation and innovation.  Known internationally for her work in instructional technology, simulation, and clinical encounter documentation, she has published numerous works in interprofessional education and co-authored Medical Conditions in the Athlete, a widely used textbook now on its third edition. Dr. Cuppett is a prolific speaker and is often sought to speak on leadership, organizational change, and innovation.
Most recently, Dr. Cuppett served as the Executive Director for the Commission on Accreditation of Athletic Training Education (CAATE), the only recognized accrediting agency for athletic training education.  During her 5 year-tenure in the position, she oversaw the successful recognition of CAATE by the Council for Higher Education Accreditation (CHEA), led the CAATE from a budget deficit to a surplus while converting all accreditation documentation and processes to an electronic platform.  She grew the staff from 1 to 5 employees within 5 years and implemented an entirely virtual office.   Micki's expertise in this area is often sought out by associations exploring remote or virtual offices.
Prior to being hired as the Executive Director, Dr. Cuppett served on the Board of Directors, and then as President of the CAATE, while working full-time as a Professor and Program Director of Athletic Training at the University of South Florida.  While at USF, Micki helped orchestrate the move of the Athletic Training Educational Program to the College of Medicine, becoming the first program in the country to be in a Department of Orthopedics.   She has been an AT educator since 1998 and was the inaugural program director for two different programs, including the first entry-level master' program in the U.S. at the University of Nebraska at Omaha. She successfully guided both UNO and USF to initial and continuing CAATE accreditation.  Micki also served as Director of Medical Education and Technology at USF's Morsani College of Medicine where she successfully implemented interprofessional education across USF Health, initiated USF Health iTunes U and completed TEAMSTEPPS as a master trainer. Micki is a fellow of the USF Health Leadership Institute and has received numerous professional awards and hall of fame inductions throughout her professional career.
Micki earned her Bachelor of Science from the University of North Dakota, master's degree in Physical Education/Athletic Training from the University of Northern Iowa, and Doctor of Education in Curriculum and Instruction from the University of Northern Iowa.  Dr. Cuppett's doctoral studies focused on professional development as well as accreditation. Dr. Cuppett served as an athletic trainer at the Sports Injury Center in Waterloo, Iowa; Wartburg College; the University of Northern Iowa; and the United States Military Academy prior to becoming a faculty member.
---