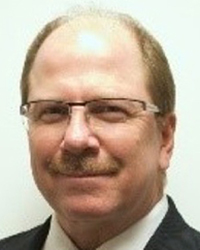 Credentials: MBA, ATC, AT/L, PTA/L, CEAS
Title: Consultant
Company: NA
Expertise Areas:
Clinical Documentation; Educational Symposium Organization/Management; Emerging Settings – Industrial; Governmental Affairs/State Legislation; State Association Management; Entrepreneurial Activities
Marty has over 30 years in the clinical setting, concentrating on postoperative spine and total joint rehabilitation.  He started two rehabilitation clinics, one as co-owner, and has held positions in the military, collegiate and DME settings.  In his clinical work, Marty has coordinated medical services for a wide variety of athletic events including hydroplane races and rodeos.  As clinic manager, he has built successful rehabilitation centers in the Seattle area.
Currently, Marty works for Work-Fit, and is contracted to the Boeing Company Industrial Athlete program.  Under his leadership this program has grown from 4 ATs to over 35 at his site where the Boeing 747, 767, 777 and 787 are assembled.  Boeing has come to understand the expertise of the AT as the first line of defense in injury prevention which has proven to reduce injuries and injury claims and increase productivity.  Other companies have benchmarked Marty's site with Boeing and are now utilizing AT's in their injury prevention programs.  The program he has built has won numerous industry safety awards including nominations for the National Safety Council's Robert W. Campbell Award.
Marty also works with Polarzone Northwest in the development of state-of-the-art hydrotherapy systems. He has been active in District 10 and the NATA for 30+ years and has contributed to the passing of licensure in Washington State.  He has been with the NATA's Clinical/Industrial/Corporate AT Committee, Governmental Affairs, Reimbursement, and has been on the Board of Directors of NATAPAC.  Marty is the current Chair of the Council on Practice Advancement, (COPA).
Marty has received numerous professional awards over the years, culminating in being inducted in 2018 into the NATA Hall of Fame.
---