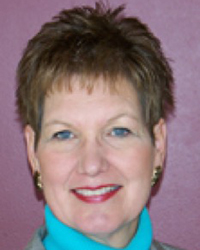 Credentials: RN, BSN, CCM, CLNC
Title: Owner/President
Company: Simpson Medical Legal Consulting, LLC
Expertise Areas:
Certified Legal Nurse Consultant; Medical Case Management; Medical/Legal File Review; Medical Expert Witness
Lynn has over 25 years as Medical Case Manager, and Workers' Compensation Case Management Specialist, as well as being a Certified Legal Nurse Consultant. Her specializations are in Catastrophic Case Management and Medical/Legal File Review & Depositions.  Lynn's clinical nurse background is in intensive/coronary care/emergency nursing and administrative management experience as a hospital nursing supervisor and unit charge nurse.
Lynn is recognized as bringing a high level of cost-effective expertise for reviewing medical records and understanding and communicating the terminology and subtleties of the healthcare system. Being an excellent care provider & patient advocate, she has outstanding interpersonal and communication skills and has the exceptional capacity to multi-task, managing numerous, often competing priorities.
With Lynn's extensive healthcare background, she works with and, has access to MDs and RNs representing every medical and nursing specialty, as well as forensic experts nationwide who are qualified to testify in medical legal cases.  Lynn also is available as a medical legal expert to testify to the nursing issues involved such cases.
---