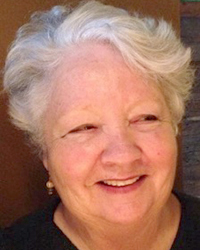 Credentials: PhD, AT-Ret
Title: Consultant
Company: NA
Expertise Areas:
ATP Operations/Management; Collegiate Clinical Operations; Educational Symposium Organization/Management; State AT Association Management
Katie is a 45 year's member of the National Athletic Trainers' Association (NATA). She is retired from Indiana University where she served as the Program Director for the CAATE Accredited professional Athletic Training Bachelor's Degree in the School of Public Health. While at Indiana University she also served as an athletic trainer through the Department of Athletics and Department of Kinesiology Undergraduate Curriculum Coordinator and as the Athletic Training Program Director.   In addition she was an Athletic Trainer at Indiana State University and an Athletic Trainer at Eastern Michigan University and Fulton College. In 2017 she retired her ATC credential but continues to serve in AT leadership roles at the national level. In 2017 she became certified as a coach for Rock Steady Boxing (RSB). Rock Steady Boxing provides intense physical exercise in the fight against Parkinson's patients.
Grove's professional leadership roles include President of the Indiana Athletic Training Association (IATA) and President of the Great Lakes Athletic Trainers' Association (GLATA). She developed the NATA Women in Athletic Training Committee in 1995 and served as the first chair until 2000. Grove presently serves as the Chair of the NATA Most Distinguished Athletic Trainers' Committee. Grove has been recognized for her leadership roles by being inducted into the IATA Hall of Fame (2003), as a recipient of the Golden Pinnacle Award through GLATA (2009), and in 2015 Grove was inducted into the NATA Hall of Fame.
Katie has served has a program consultant for several athletic training programs and as a site visitor for the Joint Review Committee in Athletic Training (JRC-AT) and now through the Commission on Accreditation of Athletic Training Education Programs (CAATE).
---