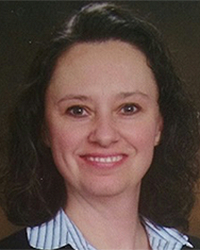 Credentials: MS, LAT, ATC
Title: Owner/President
Company: KD Consulting
Expertise Areas:
AT/Health Care System; AT/Physician Clinical; Medical Billing/Coding; Clinical Documentation by AT; Governmental Affairs/State Legislation; Health Systems Business Development; Clinical operations policy and procedural development
Karen Fennell is the principle of an independent consulting company based in St. Louis, Missouri which specializes in physician practice marketing, business development, and workers' compensation. During her career, Karen has worked in a variety of professional practice settings including collegiate, orthopedic physician practice, and DME sales.
She represents the National Athletic Trainers' Association as the CPT Advisor to the American Medical Association. In addition, she has extensive professional society experience with the Missouri Athletic Trainers' Association where she has served on the executive committee since 2010, annual meeting coordinator, honors & awards committee, governmental affairs, and strategic planning. She was inducted into the Missouri Sports Medicine Hall of Fame in 2016 for her service to the state association.
Karen received her bachelor and Master of Science degrees from Illinois State University where she served on the athletic training alumnus advisory panel for many years. She has served as an invited speaker to local, state, district, and national entities on a variety of sports medicine business professional topics.
---