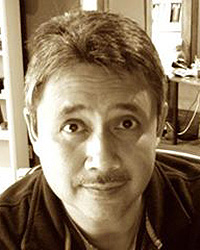 Credentials: BFA
Title: Owner/Creative Director
Company: Cooperata LLC
Expertise Areas:
Web Design, Marketing, Branding, CRMs, Digital Marketing
Jonathon Cooper is the owner and creative director of Cooperata LLC based out of Indianapolis. He is a 25+ year professional specializing in digital marketing solutions for business. He is a Summa Cum Laude Honors graduate of Ball State University with a BFA degree in Graphic Design and Digital Marketing. He has served as a Senior Graphic Designer in the Student Loan industry and has created award-winning campaigns for financial institutions in the Credit Union industry. He originally chose his company name for its similarity to his own name to help potential clients remember him in business initially. However, Cooperata's business name and meaning echo the company's philosophy in business. It loosely translates as collaboration and teamwork in several languages. He has always felt that the best creative endeavors result from the combination and collaboration of designer and business owner together.
Jon spends most of his time managing his own team of associates around Indianapolis and across the country providing WordPress CMS and digital marketing solutions designed to help businesses grow and to amplify their existing marketing efforts.
---