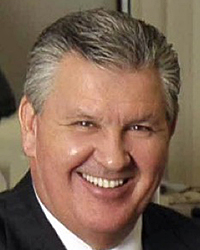 Credentials: MBA, MEd, RKT, LAT, ATC
Title: Owner/President/CEO
Company: The Clark Group Associates, Inc.
Expertise Areas:
Business Management; Leadership; Revenue Enhancement; Third Party Reimbursement; Clinical Documentation; Medical Billing/Coding; Emerging Settings; Health System and Private Practice Development;
Clark Simpson is President/CEO of The Clark Group Associates, Inc.  A few of the clients he has had the privilege to work with include the National Athletic Trainers' Association, the American Massage Therapy Association, Athletic Trainers' Association of Florida, Indiana Athletic Trainers' Association, Pennsylvania Athletic Trainers' Society, Butler University Athletics, Clemson University Athletics, Purdue University Athletics and others. He is an Adjunct Professor in the MBA program of Anderson University's Falls School of Business.
Previous positions Clark has held include National Manager of Strategic Business Development for the NATA national office; COO of Midwest HealthStrategies, a for-profit rehabilitation company owned by four hospitals; Vice President of Community Health Network, overseeing all business operations of Rehabilitation Service Line, Occupational Health Service Line, Orthopaedic Service Line and Neurology Service Line; & President/co-Founder of ProCare Rehabilitation Services, a Medicare Certified Rehabilitation Outpatient Corporation.
Clark has been a presenter on sports medicine business topics in business development, billing/coding and third party reimbursement at state, district and national conferences over the last 20 years.  He was an original member of the NATA Reimbursement Advisory Group, the first NATA committee focusing on reimbursement strategies for athletic trainers. Clark developed and provided leadership of the NATA Third Party Reimbursement Pilot project, which has led to the current national Third Party Reimbursement Initiative.  He has also been a representative to the AMA CPT Editorial Panel's Health Care Professional Advisory Committee (HCPAC) for both the NATA and AMTA.
Clark has been recognized for various professional honors over his career.  Some of the highlights are being inducted into the IATA Hall of Fame, receiving both the IATA and the GLATA President's Excellence Awards and NATA Most Distinguished Athletic Trainer Award.  Clark also was honored with the Distinguished Entrepreneur Award from Anderson University's Falls School of Business.
Clark is married to Lynn Simpson, having 3 children & 7 grandchildren.  While he loves his professional work, when he does kick back, time is spent on his horse farm keeping things in shape and playing with the grandkids.
---