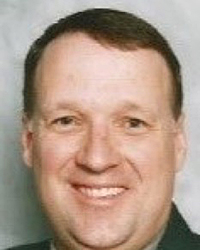 Credentials: LAT, ATC
Title: Consultant
Company: NA
Expertise Areas:
Clinical Documentation; Collegiate Clinical Operations; Development of Injury Clinic in Collegiate Student Health Services; Educational Symposium Organization/Management; Electronic Medical Records; Governmental Affairs/State Legislation; State AT Associa
Chuck Kimmel currently is Director of the Injury Clinic at Appalachian State University (ASU) in Boone, North Carolina.  Since 2007, Kimmel has primarily treated non-intercollegiate athletes who are referred to the facility at no cost to the students other than a portion of their student fees.  During that time, the number of students treated annually has gone from under 1,000 to nearly 5,500.  Also, during this time, another full-time employee has been added.
Prior to ASU, Kimmel served as Head Athletic Trainer and Assistant Athletic Director at Austin Peay State University (APSU) in Clarksville, Tennessee for over 25 years.  During that time, staffing went from one full-time and two graduate assistants (GA's) to four full-time staff, two interns, and two GA's.  During his service, he helped establish endowments for athletic training that, at the time of his departure, had more than $100,000 in assets.
Kimmel is a member of the Franklin County High School (Frankfort, Kentucky), APSU Governor's Club, Ohio Valley Conference, Tennessee Athletic Trainers' Society (TATS), Southeast Athletic Trainers' Society (SEATA), and National Athletic Trainers' Association (NATA)  Halls of Fame.  As a volunteer, Kimmel has served as president of TATS, SEATA, and NATA.  During his TATS tenure, he shepherded amending the state's practice act.  With SEATA, as Secretary/Treasurer, he initiated investing for the Association.  As President of NATA, with the Board's support, he helped lead the initiation of the Career Center, founded the NATA Political Action Committee, hired the national lobbyist, and helped shepherd the "involve & Evolve" initiative which was focused on member retention that today continues to be strong and, when compared to other member associations, has continued to grow its membership numbers contrary to what other member associations experience.
---