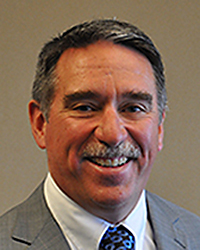 Credentials: MS, AT
Title: Consultant
Company: NA
Expertise Areas:
Collegiate AT Medical Model; Collegiate Clinical Operations/Management; Clinical Documentation; Educational Symposium Organization/Management; Electronic Medical Records
Charlie is currently the Head Athletic Trainer at Princeton University (Princeton, NJ), a position he has held since 1999.  Charlie was previously at Princeton from 1982- 85.  All the years he has worked at Princeton has been in the medical model, as an employee of the University Health Service unit.  He and the staff of athletic trainers and two PT/ AT's are considered to be true medical providers, with all of the responsibilities and privileges of the other UHs clinicians.  They provide athletic training services to the 37 varsity teams that make up the Athletic Department, and medical care to the Men's and Women's Club Rugby teams, representing a total of approximately 1100 student-athletes.
Charlie has previously served as the Head Athletic Trainer at the University of Maine- Orono (1997- 99); the University of Rhode Island (1988- 91); and the University of Pittsburgh (1987- 88).  In addition to his previous years at Princeton University as an Assistant Athletic Trainer (1982- 85), Charlie has served as an Assistant Athletic Trainer at the University of Pittsburgh (1985- 87) and Penn State University (1991- 97).  He also has one year of experience at the high school setting, serving as the Athletic Trainer and teaching at Leander (TX) High School from 1981- 82.
Charlie has served the profession in a number of leadership roles.  At the state level, he has served on the Executive Board of the Pennsylvania Athletic Trainers' Society (PATS) and is a founding member of the Athletic trainers' Society of New Jersey (ATSNJ) Golf Outing committee.  He has served the Eastern Athletic Trainers' Association (EATA), as the David G Moyer Award Chair and President, as well as the NATA District 2 Treasurer.  Charlie has served on NATA: Nomenclature Task Force; the Governance Task Force; Committee member and Chair of the College University Athletic Trainer Committee (now ICSM); the Strategic Implementation Team; and is currently the Chair of the Honors and Awards Committee.
Charlie is a sought after professional speaker.  To mention a few of his engagements: state meetings in New Jersey, Pennsylvania, California, and at the Tri- State meeting in New England.  He has spoken at the EATA meeting and has several times at the NATA Annual Meeting.  Charlie has presented the keynote address at the NATAPAC Breakfast, the NATA Student breakfast, the Otho Davis Keynote Address at the NATA Student Session in Baltimore, and the Jim Thornton Keynote Address at the student session at the EATA meeting.
Charlie has received several professional awards, including the NATA's Most Distinguished Athletic Trainer Award; the EATA Cramer Award; and has presented the Pinky Newell Keynote Address at the EATA Annual Meeting in 2013.   In 2013, Charlie was proudly inducted into the NATA Hall of Fame.
---