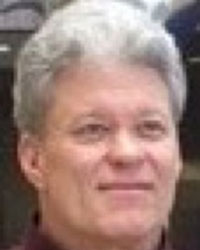 Credentials: BA, ATL-C, EMT-I, CPC, CHA, CMCO, ICD10CT-CM
Title: Consultant
Company: NA
Expertise Areas:
Clinical Documentation; ICD-10 & CPT Coding; Healthcare Auditor; Medical Compliance
Mr. Byron specializes in internal and external compliance auditing, tracking, monitoring and reporting systems.  Currently working for the Air Force Medical Operations Agency as a Medical Auditor, he formerly worked for 10 years as a Rehabilitation Specialist within the Cleveland Clinic Hospital System conducting inpatient professional claims auditing for documentation, coding and billing compliance.
Carl is a Licensed Athletic Trainer and certified Emergency Medical Technician – Intermediate in which he provides training in emergency response to sports related injuries, develops protocols for emergency sports injuries used by EMS and trains EMS stations. He holds a Bachelor's degree in Political Science from Ohio University and is a Certified Professional Coder (CPC) through the American Academy of Professional Coders (AAPC).
Mr. Byron has extensive experience as a national speaker and trainer to providers, coders and billers across the country in the areas of coding, billing, anatomy, medical terminology, compliance and auditing. He has also served as a contractor for Medicare conducting Risk Adjustment audits.
Mr. Byron is a Certified Healthcare Auditor (CHA), Certified Medical Compliance Officer (CMCO), and Approved ICD-10 Trainer for the American Institute of Healthcare Compliance. He also serves as an Online Course Manager for AIHC courses.
---