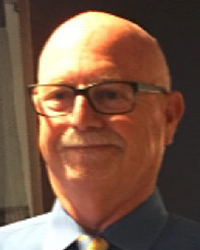 Credentials: MS, ATC, ITAT
Title: President
Company: Arete Sports Medicine Consulting
Expertise Areas:
Medical Billing/Coding; Clinical Documentation; Electronic Health Records; Sports Medicine Practice Development; Concussion Program Development and Management
Brian is a Certified Athletic Trainer (38 years) and holds a Master's Degree in Exercise Physiology from Cal State University, Fullerton. During his career he has worked with NASA as a consultant in the Exercise Countermeasures program, the US Olympic Committee, the Games of the 23rd Olympiad, and has a 32 year history as a consultant to NFL players and Major League Baseball. Brian is affiliated with MLB Umpires where he has provided clinical and rehabilitative consultation for the last 24 years. Brian was part of the NATA Concussion Task Force that developed the ImPact Trained Athletic Trainer (ITAT) program and the corporate partnerships between ImPact and Wells Fargo Student Insurance. In addition, Brian was one of the first Certified Athletic Trainers in the country to design and develop a Comprehensive Concussion Center, and continues to work with other Health Care Professionals to develop new Concussion Centers of excellence around the country.
Brian has owned and operated several state of the art Sports Medicine and Physical Therapy practices in Southern California, and has earned a reputation for developing innovative programs and providing progressive patient care both in the Occupational and Sports Medicine markets. Brian is a Return to Play specialist having worked with thousands of injured Professional and elite athletes throughout his career. Early in his career, Brian was one of the principal designers of the Versa Climber Exercise device, and was responsible for some of the first published studies assessing the effects of dynamic exercise in a micro gravity environment (NASA).
In the last 10 years, Brian has developed 3 innovative Sports Concussion programs, 1 at Casa Colina Centers for Rehabilitation, and was a founding partner in Sports Concussion Associates and Sports Concussion Specialists.  In addition, he consulted on the development of the State of the Art Banner Concussion Center in Phoenix Arizona and the Tucson Concussion Center.
Brian is the Founder and President of Arete Sports Medicine Business Advisors and works with Physicians, Physical Therapists, and companies on developing profitable and comprehensive concussion and sports medicine businesses.  In addition, Brian continues to lecture on Concussion management, and teach other Athletic Trainers and allied health practitioners on how to develop and manage Comprehensive Concussion centers that utilize a multi-disciplinary approach to Concussion and Sports Medicine care.
---