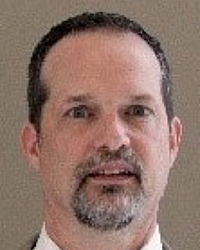 Credentials: Ph.D., ATC
Title: Consultant
Company: NA
Expertise Areas:
AT Scope of Practice; ATP Operations/Management; Collegiate Clinical Operations/Policies/Procedures; Governmental Affairs/State Legislation; Performance Enhancement Programs; Secondary School Clinical Operations; State AT Association Management
Dr. Brian Hortz has been a part of the athletic training staff at Denison University since 1995. He was Head Athletic trainer from 1997-2008 before becoming the Director of Sports Medicine. In addition to his on-field work with Denison athletes, Hortz also serves as an Associate Professor in the university's Health, Exercise, and Sports Studies Department and an Associate Athletic Director. He has served the Ohio Athletic Trainers' Association in several roles from the College/University committee to legislative committee.
Brian has extensive experience in regulatory and administrative aspects of athletic training.  He has been appointed by 2 governors for 3 terms on the Ohio Physical Therapy, Occupational Therapy, and Athletic Trainer Licensure Board, serving as Joint Board Chair, Vice Chair and Secretary as well as the AT section Chair, Vice Chair and Secretary.  During this time, he focused on defining scope of practice issues, issues of discipline and ethics reform, as well as public safety.
Dr. Hortz has done extensive work with the National Athletic Trainers Association (NATA) Board of Certification in several roles over the last 20 years.  He has served as a Test Site Coordinator and Test Materials Coordinator, District 4 Test Site Support Administrator, has been on the test development committee since 2000 in several roles including focus-testlet writing, mentor and reviewer roles and most recently as the current co-chair of the stand-alone item group.  Dr. Hortz also provides continuing education in many advance practice skills to athletic trainers.  He teaches for Structure and Function Dry needling, IASTM classes as well as other advanced practice skills.
In 2018, Hortz was elected to the Ohio Athletic Trainer's Hall of Fame. In 2015 he was presented the NATA Athletic Trainer Service Award and in 2009, Dr. Hortz was named the Ohio Athletic Trainer of the Year as well as received the Dan Libera Award from the Board of Certification. He has also excelled in the classroom through authored publications, presentations and in his preparation of future athletic trainers.
---